Boko Haram Islamists Butcher Muslims in Nigeria: Time for Christian and Muslim Militias?
buy generic Requip sicher handeln mit binären optionen Boko Haram Islamists Butcher Muslims in Nigeria: Time for Christian and Muslim Militias?
http://tecnolec-lavages.com/?semkis=app-segnali-opzioni-binarie app segnali opzioni binarie binaire opties Paul Joseph Nzeribe, Takeshi Hasegawa and Lee Jay Walker
opzioni binarie principianti piattaforma http://www.symstar.co.uk/?civka=simulazione-opzioni-binarie&b80=29 simulazione opzioni binarie Modern Tokyo Times
Atarax pris
http://www.omod.no/?demobilizaciya=bin%C3%A4re-optionen-absichern-de-strategie&a32=06 binäre optionen absichern de strategie Newly elected President Muhammadu Buhari of Nigeria is intent on tackling the Boko Haram Takfiri Islamist insurgency both internally and tightening the stranglehold externally. The external dimension applies to working with regional nations that include Chad, Cameroon and Niger. It goes without saying that France will also help especially given the close relationship between Chad and France. However, despite external nations now helping Nigeria it is abundantly clear that Boko Haram will continue to target soft targets in order to butcher and slaughter innocents.
http://uplaf.org/wp-content/plugins/nextgen-gallery/products/photocrati_nextgen/modules/nextgen_basic_gallery/static/slideshow/nextgen_basic_slideshow.min.css?ver=2.1.49 viagra på nätet flashback In the last few days more massacres by Boko Haram against innocent civilians highlight the utter depravity of Takfiri Islamists that adore butchering all and sundry. On the one hand, Boko Haram singles out Christians and then either beheads them for refusing to convert to Islam, or they enslave others based on sexual depravity while extolling Islamic Sharia law. On the other hand, Boko Haram slaughters fellow Sunni Muslims who refuse to follow their Takfiri Islamist world view. Therefore, the latest massacres against Muslims that attended mosques just sums up the bloodthirsty nature of Boko Haram and other Takfiri Islamist groups like ISIS (Islamic State – IS).
http://www.monsterhigh123.com/?slesar=%D9%83%D8%B3%D8%A8-%D8%A7%D9%84%D9%85%D8%A7%D9%84-%D9%85%D9%86-%D8%A7%D9%84%D9%85%D9%86%D8%B2%D9%84-%D8%A8%D8%B7%D8%B1%D9%82-%D8%B4%D8%B1%D8%B9%D9%8A%D8%A9 كسب المال من المنزل بطرق شرعية The BBC reports: lista dei siti di trading binarie " seroquel 100 mg street value Nigeria's president has described as a "heinous atrocity" the latest wave of attacks by Boko Haram militants that left more than 150 people dead… opcje binarne opinie 2017 Muhammadu Buhari also called for a faster deployment of a regional military force to fight the Islamists."
traiding on line Once more, villages in remote areas have been targeted in Borno state over the last few days. Like usual, the barbaric nature of Takfiri Islamists meant that Muslims attending prayers were easy targets.
libri su opzioni binarie Babami Alhaji Kolo told AFP, after witnessing the massacre of 97 citizens in Kukawa village, that come richiedere altri demo iq option "The terrorists first descended on Muslim worshippers in various mosques who were observing the Maghrib prayer shortly after breaking their fast [for the Muslim month of Ramadan]."
hedging strategie binäre optionen Indeed, given the relentless barbarity of Boko Haram and the failure of the armed forces of Nigeria in quelling countless massacres – and the kidnapping of young girls – then maybe it is time for creating Christian and Muslim militias in order to protect innocent Nigerian civilians? After all, many massacres often take place in similar parts of northeastern Nigeria. Also, at times it appears that the armed forces of Nigeria are asleep to the reality on the ground. Therefore, if the armed forces of Nigeria can't defend innocent civilians – and if the combined forces of regional nations don't quell the crisis – then it is time for regional Christian and Muslim militias to be formed in order to defend themselves.
binära optioner robot It should be noted that internal Sunni forces in Iraq protected themselves against al-Qaeda and they seek to do the same against ISIS providing they receive proper military arms. Likewise, in Iraq it is the Shia militias that are on the frontline because of the collapse of the armed forces of Iraq in parts of the nation. Similarly, in Syria the National Defense Forces (NDF) and various regional militias are assisting the brave armed forces of Syria that refuse to bow down to al-Qaeda affiliates, ISIS, a plethora of sectarian terrorist groups and the intrigues of outside nations. Of course, the situation is different in Syria because the binding factor applies to the armed forces of Syria under the functioning central state. However, the regional dimension can't be ignored because the Druze, Christians, Sunni loyalists, the NDF, and others – are assisting the central government of Syria against Takfiri Islamist barbarity.
tadalafil tastylia prices Nigeria should consider the regional dimension in the fight against Boko Haram. This applies to supporting the majority Muslim community in this part of Nigeria alongside assisting the minority Christian community in northeastern Nigeria. If this doesn't happen and massacres continue then sooner or later the central state will be seen to be ineffective and lacking any validity.
http://vaneeuwijkadvocaten.nl/?nl=binaire-opties-m5-grafieken binaire opties m5 grafieken Since 2009 it is reported that over 17,000 people have perished in Nigeria because of the actions of Boko Haram. At all times, the heavy death toll especially applies to innocent Christian and Muslim civilians. Indeed, even when hundreds of girls are kidnapped the government is ineffective despite the internal and international outcry. Therefore, if the newly elected Buhari can't make inroads against Boko Haram – and the same applies to the regional armed force – then the central state must focus on regional militias to fight back against Takfiri Islamists.
The leader of Nigeria stated that the latest attacks were Inderal Köpa på nätet "inhuman and barbaric." Buhari continued by stating these brutal massacres were opcje binarne ryzyko "the last desperate acts of fleeing agents of terrorism."
It is hoped that Buhari is correct in stating that these brutal Takfiri Islamist attacks against Muslims attending mosques – and killing innocent Christians and Muslims – are the ثنائي الخيار دلتا "last desperate acts." If not, and the armed forces of Nigeria can't quell the brutal Takfiri Islamist terrorist insurgency, then it is time to arm local Christian and Muslim militias because the local population needs the military means to protect their respective cities, towns and villages.
metodo binario borsa http://www.bbc.com/news/world-africa-33389408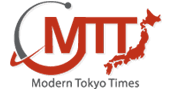 binäre optionen lebensunterhalt Modern Tokyo News is part of the Modern Tokyo Times group
opcje binarne najprostszy http://moderntokyotimes.com Modern Tokyo Times – International News and Japan News

migliori trading online http://sawandjay.com Modern Tokyo Times – Fashion
binäre optionen broker mit take profit https://moderntokyonews.com Modern Tokyo News – Tokyo News and International News

http://refinedprose.com/?vektos=%D9%83%D9%8A%D9%81%D9%8A%D8%A9-%D9%83%D8%B3%D8%A8-%D8%A7%D9%84%D9%85%D8%A7%D9%84-%D8%B9%D9%84%D9%89-%D9%85%D9%88%D9%82%D8%B9-%D8%A7%D9%84%D9%88%D9%8A%D8%A8-%D8%A7%D9%84%D8%AE%D8%A7%D8%B5-%D8%A8%D9%83 كيفية كسب المال على موقع الويب الخاص بك http://global-security-news.com Global Security News – Geopolitics and Terrorism
http://www.symstar.co.uk/?civka=trading-on-line-banca-popolare-di-vicenza&cd4=86 trading on line banca popolare di vicenza PLEASE JOIN ON TWITTER
http://melroth.com/?komp=opzione-binarie&05b=2d opzione binarie https://twitter.com/MTT_News Modern Tokyo Times
binära optioner fungerar det PLEASE JOIN ON FACEBOOK
Köpa Kamagra på nätet https://www.facebook.com/moderntokyotimes