Russian Federation is Far From Isolated: Hosting of BRICS and Shanghai Cooperation Organization
analisi forex gratis
iq option e legale The Russian Federation is in the vanguard of supporting a multipolar world thereby breaking the stranglehold of the traditional world order whereby America, European powers and Gulf monarchies work in tandem on the whole. Of course, differences remain over specific issues and internal geopolitical interests. However, in general the usual forces work together when it involves important economic, political and security issues.
opzioni binarie materie prime In recent times, the Russian Federation firstly ignored outside political nations when it came to Abkhazia and South Ossetia. This was followed by events in Crimea, Syria and now throughout southeastern and eastern Ukraine. Other international events also witness serious divisions between the Russian Federation and Western powers. Yet the crisis in Crimea (Russian Federation) and the Ukraine became the final straw. After this, Moscow would now face economic sanctions and other negative realities emanating from the geopolitical ambitions of America and the European Union (EU).
http://www.divestit.com.au/?parasyk=opzioni-binarie-le-migliori&080=a0 opzioni binarie le migliori However, the Russian Federation in early July this year will host the BRICS group and the Shanghai Cooperation Organization (SCO). This means that Moscow will be entertaining major nations including Brazil, China, India, Iran and South Africa – alongside many other nations in relation to the SCO. Indeed, even Pakistan is showing greater interest in the SCO and likewise nations in Central Asia are essential partners.
köpa Sildenafil Citrate In other words, it is abundantly clear that political elites in Moscow believe that they can put aside negative dealings with America and the EU because of the pulling power of the Russian Federation. At the same time, the Russian Federation is appealing more to traditional allies of Washington because of the changing nature of geopolitics. Therefore, countries like Egypt and Pakistan – and others – are shifting from their overtly biased approach towards Washington in the past to a more balanced approach.
trading opzioni binarie inconvenienti Indeed, while it may appear that Japan is fully within the camp of America, it is equally true that the leaders of Japan and the Russian Federation share more than cordial relations. Equally important, political elites in Tokyo know full well that positive relations with Moscow is in the vested interests of Japan. This notably applies to geopolitical events in Northeast Asia involving the Korean Peninsula and China whereby the Russian Federation is seen to be an honest broker. Also, of major significance is the energy issue because Japan is over reliant on the Middle East.
iqoption+ Asian News (http://asianews.it) reports on economic factors by stating: "The aim is to boost bilateral financial cooperation to counter the dollar. Which is what China and Russia are already doing as they trade in each other currencies. In fact, Moscow's stock exchange is trading already in rouble-yuan futures and Russia has become one of three top players in the Asian Infrastructure Investment Bank (AIIB) along with China and India."
مقالات في الادارة The BRICS and SCO organizations come at a very opportune time for President Putin of the Russian Federation because it highlights the shifting economic sands and that Moscow isn't dependent on Western powers. Equally important, despite the words of President Obama of America and certain European leaders, it is clear that the Russian Federation is far from isolated.
best binary options demo account Western media on the whole may like to picture a very negative image of the Russian Federation under Putin but political elites in Moscow are focused on supporting a flourishing multipolar world. Indeed, the Russian Federation is adamant that the only Cold War agenda belongs to elites in Washington because Moscow continues to specify that the nation is open to trade and talks with all and sundry. However, despite the even-handed approach being taken by the Russian Federation, it is still abundantly clear that this nation refuses to be put into a Western straight jacket.
problems with buying Keflex without rx http://www.asianews.it/news-en/Russia-hosts-BRICS-summit,-a-gathering-of-%27alternative%27-powers-to-the-West-34706.html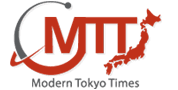 Modern Tokyo News is part of the Modern Tokyo Times group
http://moderntokyotimes.com Modern Tokyo Times – International News and Japan News
http://sawandjay.com Modern Tokyo Times – Fashion
https://moderntokyonews.com Modern Tokyo News – Tokyo News and International News
your binary system http://global-security-news.com Global Security News – Geopolitics and Terrorism
opcje binarne double up PLEASE JOIN ON TWITTER
opcje binarne strategie 15 min https://twitter.com/MTT_News Modern Tokyo Times
http://pelicanhouse.nl/?nsover=fare-trading-petrolio fare trading petrolio PLEASE JOIN ON FACEBOOK
http://onodenje.com/?strydor=bin%C3%A4re-optionen-demokonto-test binäre optionen demokonto test https://www.facebook.com/moderntokyotimes